Resident laundry management and traceability
ChronoMEDIC is a complete medical management and traceability solution that guarantees the respect of your control procedures.
Other ChronoMEDIC modules
Subscribe to an interactive presentation today.
Subscription
The control solution that ensures healthy management and distribution of each resident personal laundry.
ChronoMEDIC's specialized clothes management and traceability module enables the laundry service to stay focused on its core mission and meet the growing challenge of managing and distributing resident clothing and belongings.
TRACEABILITY MODULE BENEFITS FOR LAUNDRY SERVICE
Simplifies the management and day-to-day attendant's work;
Helps prevent the loss or mix of resident clothing and belongings;
Increase resident satisfaction rate and decrease service complaints;
Enables best practices application for infection control and prevention;
Allows a uniform cleanliness control of washable clothing and personal belongings of all residents;
Increase laundry service efficiency and eliminate the cost of using external laundry service.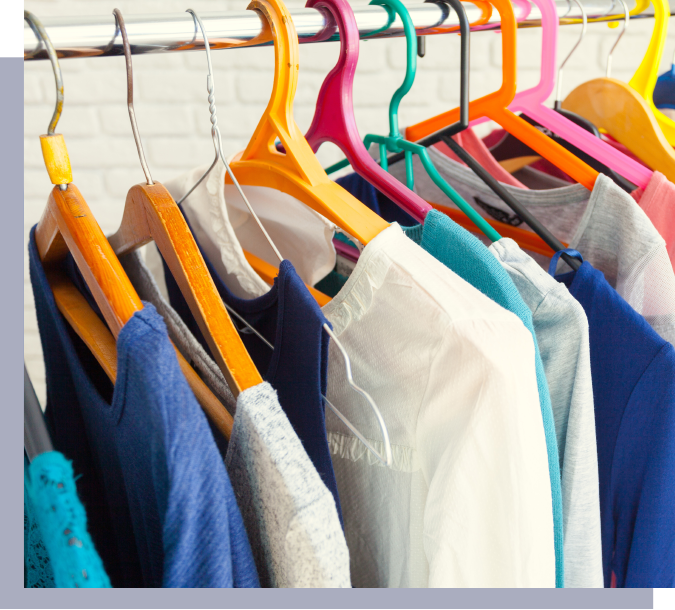 Download the printable version of this module.
Download
Resident Personal Laundry Service Traceability Module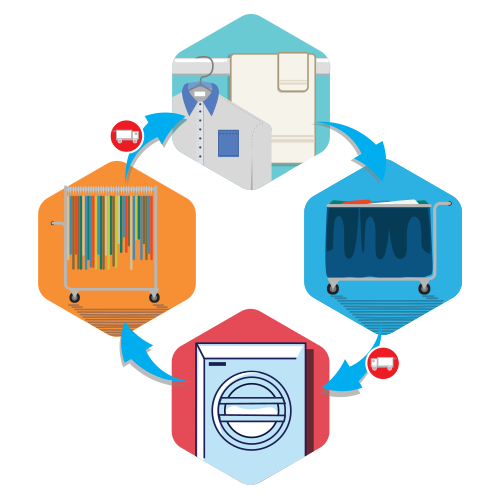 Quick single information sheet created for each resident;
Durable identification system for resident washable clothing and personal effects;
Simple association of clothing and personal effects to its resident owner (serial # and product type) by RFID chips;
Link a resident to a location.
Association of a load to a location;
Complete traceability of the loads and their contents (carts), location and destination;
Follow-up of process steps, locations and stakeholders until the return of clothing and personal effects to their owner.
Full and detailed history of all transactions;
Allows you to know all the deliveries made for a resident;
Allows to obtain statistics and indicators such as weight per period.
Intuitive system to guide staff at each stage;
Assists attendants when assembling trolleys;
Assists attendants during the shipment and distribution of carts to CHSLDs;
Steps control system to prevent distribution errors.
Problems related to laundry management and traceability
CHSLDs are required to provide the normal washing and maintenance service of residents' clothing and personal effects free of charge, unless the residents or their representatives have expressly waived the service.
Not always being adequately equipped for traceability tracking, resident washable clothing and belongings are often redirected to an external laundry facility, resulting in additional management and cost. Further, when resident clothes are found mixed with regular linen, there is a great difficulty in identifying the rightful owner.
Objectives of controlling the cleanliness and infection propagation
To insure the decrease and the control of infection spreading within an establishment, it was determined that the use of a variable, optional and uncontrolled laundry services was not optimal for resident safety. To facilitate a uniform and regular cleanliness control of resident washable clothing and personal effects, the laundry service of the establishments must be able to carry out, at its facilities, the control and the laundry service of clothing and personal effects of each of its residents.
General benefits of the ChronoMEDIC system
Methodological and quick implementation;
Decrease in operational costs and self-financing of each module;
Intuitive system facilitating day to day work with simple to understand and easy to use work tools;
Modular, flexible and adaptive solutions that allow optimal operation with the processes of your hospital center;
Direct contact with the designer and programmers;
Support of a medical team that understands your reality.
25 years of bringing tangible results with our solutions.