Other options
AutoFAB is a complete solution for manufacturing production management and traceability of your quality control processes.
Other AutoFAB modules
Be proactive! Plan, optimize and maximize the operations of your business.
Designed specifically to meet the requirements of manufacturing companies, the AutoFAB management and traceability system is modular and allows simple and fast integration with a multitude of specialized equipment and software.
Dashboards adapted to your company
Create your own dashboards, fully configurable, a multitude of information can be processed and displayed as needed by department.
Billing management and integration with the accounting system
No more « duplicate » data entries and annoying errors!
Manage your accounting efficiently through links to different departments (sales, purchases, shipping, etc.) ;
Send the data directly to the accounting system ;
Print your invoices in the customer's language.
Scheduling management
Make sure you plan your production schedule for each of your components and production stages.
Intelligent prioritization of each production ;
Complete integration of the schedule of work ;
Calculate the impact of the delivery time of your orders on your production schedules.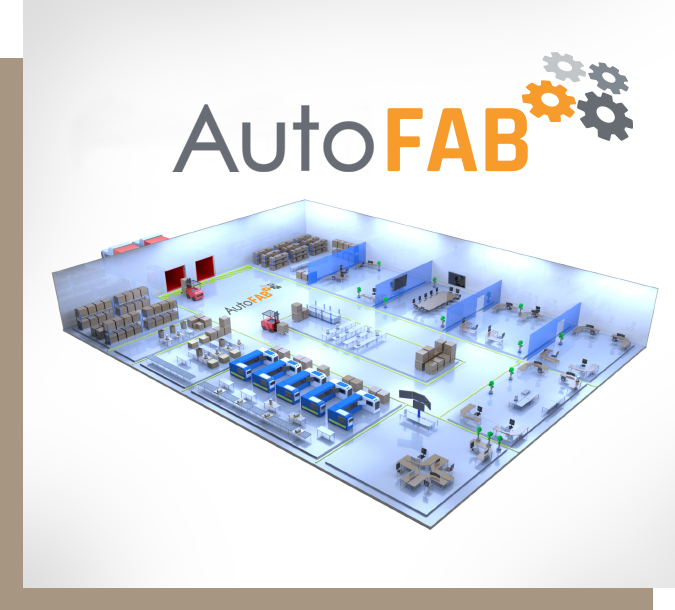 General benefits of the AutoFAB system
Methodical and rapid implementation;
Reduced operational costs and self-financing of each module;
Intuitive system that makes daily work easier with work tools that are easy to understand and use;
Modular and flexible solutions that allow optimal operation fully adapted to your manufacturing production processes;
Ensures the respect and the complete conformity of the quality control of your production;
Direct contact with the designers and programmers;
Get the understanding and support of a manufacturing production team that understands your reality.