Endoscopes' management and traceability
ChronoMEDIC is a medical complete management and traceability solution who guarantees the respect of your control procedures.
Other ChronoMEDIC modules
Subscribe to an interactive presentation today.
Subscription
Improve your overall quality controls and your reprocessing performance at the M.D.R.D and the endoscopie department.
The ChronoMEDIC tracking solution for the endoscopes offers full traceability and quality control of each endoscope. It manages maintenance, repair, expiry date and suggests which endoscope should be used next.
ENDOSCOPES MANAGEMENT MODULE ADVANTAGES
Endoscope inventory management made easier ;
Improves quality control of each endoscope ;
Reduce training time of new technicians ;
Provides just on time instructions and procedures ;
Improves repair management ;
Validates the quality of every step of reprocessing before allowing the operator to proceed to the next step ;
Guarantees control of each endoscope including utilization and repair counter ;
Quick and efficient communication in the reprocessing department ;
All transactions are registered in the system history and are available for review ;
Employees must log in to access the system, ensuring complete traceability ;
Can be in production in a week.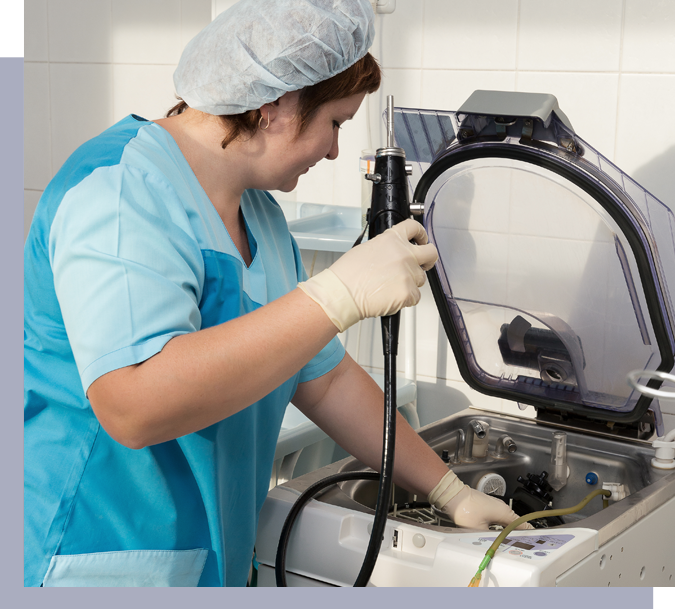 Download the printable version of this module.
Download
Renowned brands:




---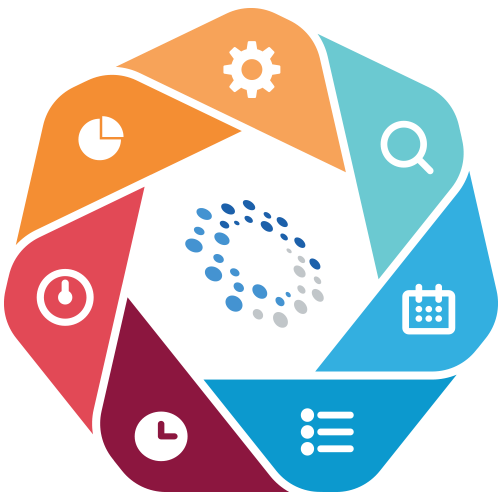 The production workstation will allow:
Pre cleaning, cleaning, high level disinfection, with procedures and multimedia support ;
Endoscope inspection and quality control at the end of every reprocessing step ;
Periodical maintenance of reprocessing equipment according to the planned schedule ;
Expiry date and time and quality validation before the endoscope is used for a patient ;
Quality control of all endoscopes being shipped and returned from repair ;
History review : usage, cleaning, washer disinfectors, repairs, etc. ;
Suggests which endoscope should be used next by type, date and time.
Management and functionalities:
Manages reprocessing parameters for each endoscope type ;
Provides detailed instructions with multimedia support ;
Manages scheduled periodical maintenance requirements ;
Provides a detailed reprocessing questionnaire for quality control for each reprocessing steps.
Endoscope usage history per patient ;
Complete endoscope repair history ;
Patients recall management ;
Detailed load history of washer disinfector.
Printed reports : lists, usage, cleaning, washer disinfectors, repairs, etc.
General benefits of the ChronoMEDIC system
Methodological and quick implementation;
Decrease in operational costs and self-financing of each module;
Intuitive system facilitating day to day work with simple to understand and easy to use work tools;
Modular, flexible and adaptive solutions that allow optimal operation with the processes of your hospital center;
Direct contact with the designer and programmers;
Support of a medical team that understands your reality.
25 years of bringing tangible results with our solutions.