Inventory Management
AutoFAB is a complete solution for manufacturing production management and traceability of your quality control processes.
Other AutoFAB modules
Maximize the turnover of your inventory
The inventory management module of the AutoFAB solution maximizes the turnover of your inventory and ensures that your assets are frozen as less as possible.
Thanks to an efficient and intuitive suite of work tools (optical reader, RFID chip, portable touch screens, etc.) it will be easy for you to follow the status and movement of your inventories in real time.
Advantage of the inventory management module
Manage standard, batch or serial inventory ;
Manage inventories of raw materials and assembly kits ;
Manage inventories of your finished products ;
Manage material release and warehouse transfers ;
Automatically generate reports and alarms.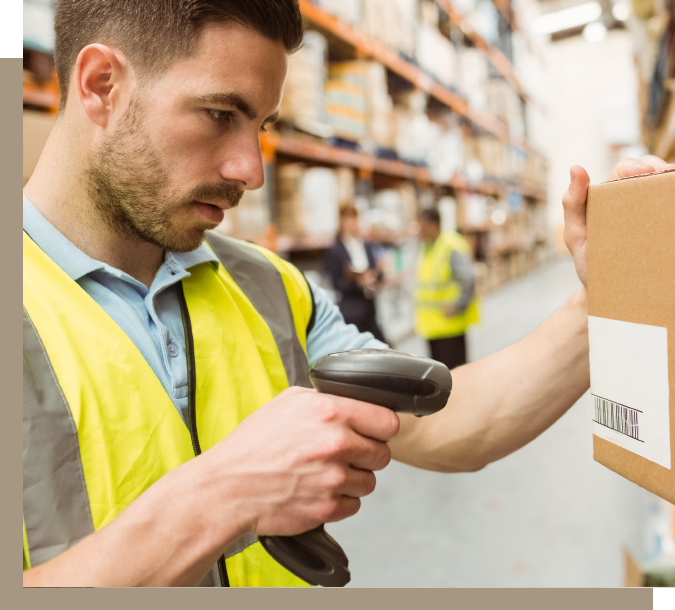 General benefits of the AutoFAB system
Methodical and rapid implementation;
Reduced operational costs and self-financing of each module;
Intuitive system that makes daily work easier with work tools that are easy to understand and use;
Modular and flexible solutions that allow optimal operation fully adapted to your manufacturing production processes;
Ensures the respect and the complete conformity of the quality control of your production;
Direct contact with the designers and programmers;
Get the understanding and support of a manufacturing production team that understands your reality.