Supply Management
AutoFAB is a complete solution for manufacturing production management and traceability of your quality control processes.
Other AutoFAB modules
Avoid any stock shortage
The supply management module of the AutoFAB manufacturing and quality control system ensures a perfect coordination between the management of your purchases, the level of your inventories and your real needs for production.
The intelligent integration of the AutoFAB Supply Management module will allow you to quickly fulfill all orders from your customers and eliminate any stock shortage required for your production or distribution.
Advantage of the Supply Management Module
Outsourcing management ;
Price per quantity per supplier ;
Automatic planning of your purchases ;
Management of reception and return of goods ;
Automated validation of your inventories of raw materials ;
Prepare purchase files and reserve materials ;
Plan for a supply that adjusts to future orders ;
Print all documents that will be used for future orders (bid solicitations to purchase raw materials, purchase order, ‹‹ recall ››, product reports, product receipt sheets, etc.).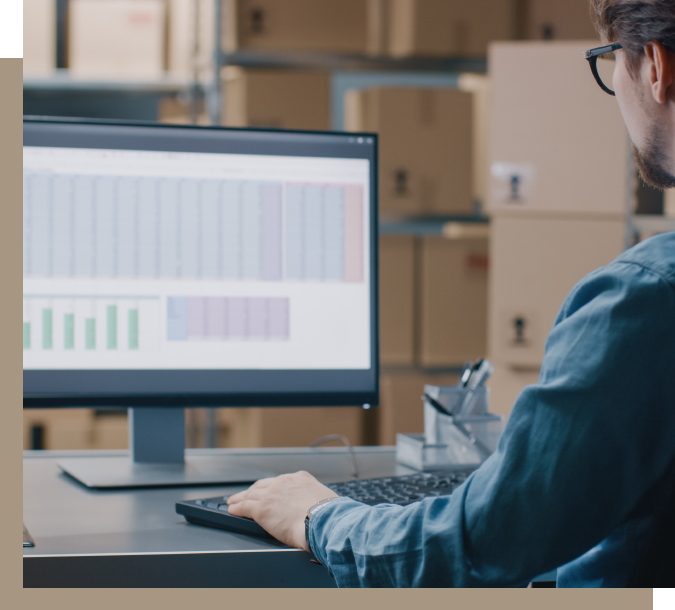 General benefits of the AutoFAB system
Methodical and rapid implementation;
Reduced operational costs and self-financing of each module;
Intuitive system that makes daily work easier with work tools that are easy to understand and use;
Modular and flexible solutions that allow optimal operation fully adapted to your manufacturing production processes;
Ensures the respect and the complete conformity of the quality control of your production;
Direct contact with the designers and programmers;
Get the understanding and support of a manufacturing production team that understands your reality.