Medical samples' management and traceability
ChronoMEDIC is a medical complete management and traceability solution who guarantees the respect of your control procedures.
Other ChronoMEDIC modules
Subscribe to an interactive presentation today.
Subscription
Follow, Effectively, Sample Containers Receipt And Distribution
The module primary purpose is to allow samples tracking from the collection site to the treatment site. The samples monitoring is done by containers movements traceability.
SAMPLE TRACEABILITY MODULE ADVANTAGES
At all times, managers and users can consult prepared containers waiting to be picked up, transported, received or processed ;
For centers that do not have a barcode identification system for samples, ChronoMEDIC allows serialized labels creation ;
The system allows to validate and consult information by date / time, by container, by samples ;
The system manages nonconformities at all process stages.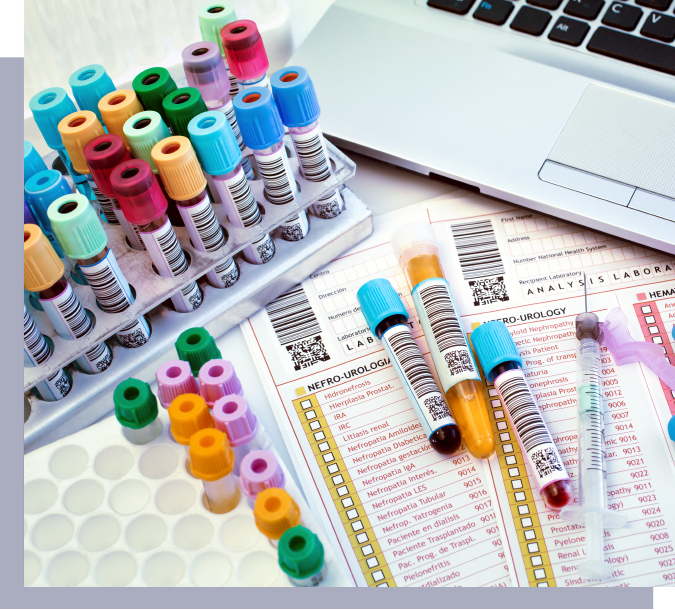 Download the printable version of this module.
Download
Samples tracking process.
From the sampling site, users will identify the samples that are inserted into each container. The user will define the required transport time for this container ;
Subsequently, the carrier will take possession of the container to deliver it either to the treatment place or to another transport place. He will deliver his container. Depending on the case, another carrier may pick up the container to another warehouse or processing location and so on ;
Once the container is at the treatment site, a user will receive it and confirm that the container has been emptied and cleaned and ready to be picked up to return to its origin place ;
A container delivered to the destination can not be picked up or delivered to another location until it has been received, emptied and cleaned.
The module makes it possible to validate samples viability.
The module also ensures used transport containers are returned to the collection site.
General benefits of the ChronoMEDIC system
Methodological and quick implementation;
Decrease in operational costs and self-financing of each module;
Intuitive system facilitating day to day work with simple to understand and easy to use work tools;
Modular, flexible and adaptive solutions that allow optimal operation with the processes of your hospital center;
Direct contact with the designer and programmers;
Support of a medical team that understands your reality.
25 years of bringing tangible results with our solutions.