Production management and monitoring
AutoFAB is a complete solution for manufacturing production management and traceability of your quality control processes.
Other AutoFAB modules
For the performance and efficiency of your production
The AutoFAB system management and production tracking module will help you achieve the production efficiency you are looking for.
Finally use dashboards configurable and fully adapted to the needs of your business. It will be easy to follow in real time the evolution of each stage of your manufacturing production.
Advantage of pre-production
Print the necessary documents to start the manufacturing process (plan, processes, order forms, barcode labels for tracking, etc.) ;
Generate your internal productions to meet the needs of orders ;
Generate production batches according to your daily needs ;
Automatically generate the lists needed for production ;
Automatically generate manufacturing procedures and quality checks.
Advantage of production monitoring
Create your own fully customizable production tracking screens, a multitude of menus can be designed to meet every step of your production ;
Enter data for all stages of production (quantity to be produced, production schedule for each item, full production time, etc.) ;
Consult on-screen production instructions, texts, photos and videos to assist staff ;
Subtract stocks (inventories) from the raw materials needed for production ;
Collect production and non-production times (maintenance, breakdowns, etc.) ;
Quickly access the different histories of each production.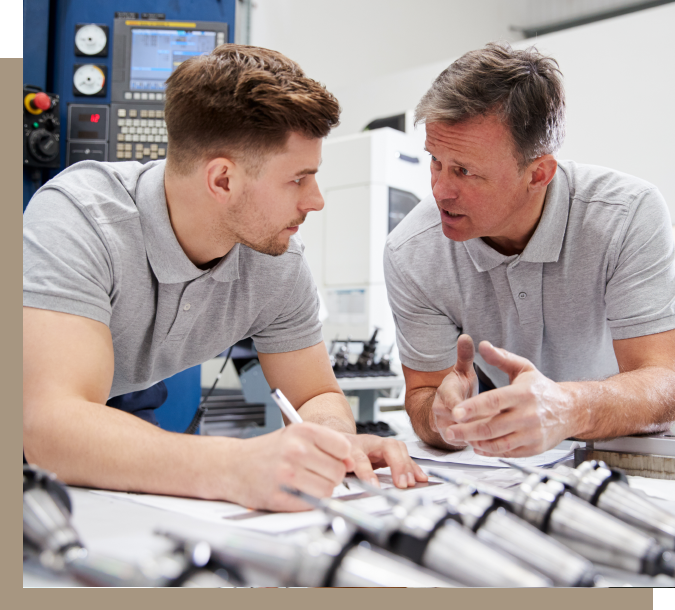 General benefits of the AutoFAB system
Methodical and rapid implementation;
Reduced operational costs and self-financing of each module;
Intuitive system that makes daily work easier with work tools that are easy to understand and use;
Modular and flexible solutions that allow optimal operation fully adapted to your manufacturing production processes;
Ensures the respect and the complete conformity of the quality control of your production;
Direct contact with the designers and programmers;
Get the understanding and support of a manufacturing production team that understands your reality.